Keep the feel but cut the volume!
Cymbomute geeft je de mogelijkheid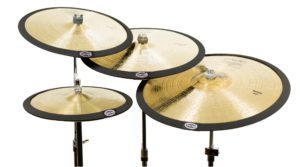 om in repetitie volume gebruik te maken van je cymbals. Dit met behoud van de daadwerkelijke cymbal feel! Jouw cymbal wordt geen stuk plastic of rubber met alle gevolgen van dien. Cymbomute is beschikbaar voor alle maten en type cymbals.