Danmar Percussion Products is in de zeventiger jaren opgericht door Frank DeVito. Dit na jaren drummen met de grootste namen in de muziek industrie; Frank Sinatra, Elvis, The Beach Boys, Sonny & Cher, The Monkees, Herb Alpert.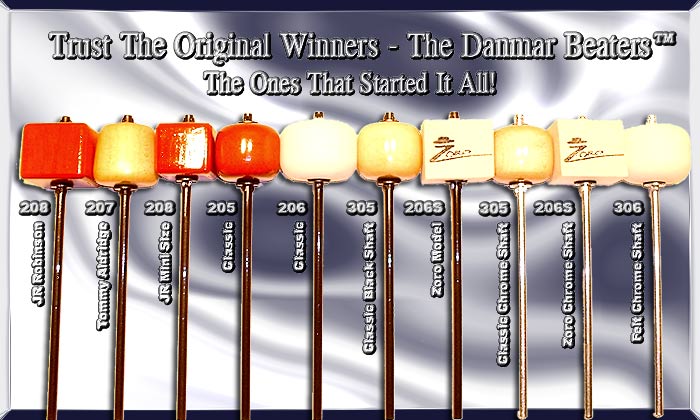 Vandaag de dag is Danmar wereldwijd nog steeds onmisbaar, zowel in de studio als live. Vooraanstaande professionals zoals Tommy Alderidge, ZORO en JR Robinson kunnen je vertellen waarom!
DANMAR FURRY

Met de Furry beaters geeft Danmar je als drummer de mogelijkheid om veelzijdiger te zijn met je bassdrum sound. Het is immers lang niet altijd wenselijk om veel attack te hebben. De Furry beaters geven je een veel warmere en rondere sound zonder verlies in volume! Elk van de vijf Furry beaters heeft een andere karakter, dit door een verschil in 'haarlengte'. Check 'm out!
Danmar ZORO
Deze vierkante beater is echt een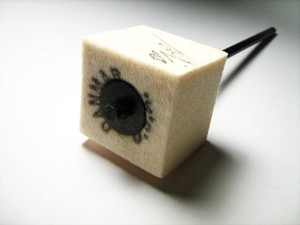 aanrader voor diegene die een dikke, bredere bassdrum sound zoekt. Zowel voor de studio als live geeft deze beater gewoon meer bassdrum. Vraag niemand minder dan Joost Kroon waarom hij kiest voor de ZORO beater!