Italian Handcrafted Custom Shop
Paoletti Guitars® was founded in 2005 by Fabrizio Paoletti. The Paoletti family had been producing Chianti wine in the Tuscany region since the end of the 19th century.
As an educated guitar luthier, Fabrizio Paoletti had the brilliant idea one day to use the wood of the long-stored wine barrels for his own self-made guitars.
The first guitar he finished of this vintage chestnut wood, made clear it offered something unique! The chestnut wood used for Paoletti Guitars® comes from 130 up to 170 years old wine barrels and offers a unique sound character and an impressive look, as well as excellent tonal properties.
Each instrument is handcrafted and possible to customize. The pickup configurations are 100% selectable! Pickups, pickguards, shotgun knobs … all made by Paoletti in Italy.
Paoletti pickups on board of every guitar are hand made in house, from single coil to humbucker.
Hardware and pickguard are made of brass. 99% of the Paoletti components are (hand)made of brass!
Customize your own guitar starting from the exhisting models. Change color, engraved logos / inlays, and configure your pickups.
Paoletti Guitars® on stage
You can see and hear Paoletti Guitars® on stage with artists like Richie Sambora – Bon Jovi, John Norum – Europe, Richard Fortus – Guns N Roses, Isaiah Sharke – John Mayer, Metallica, Brian May, and many more!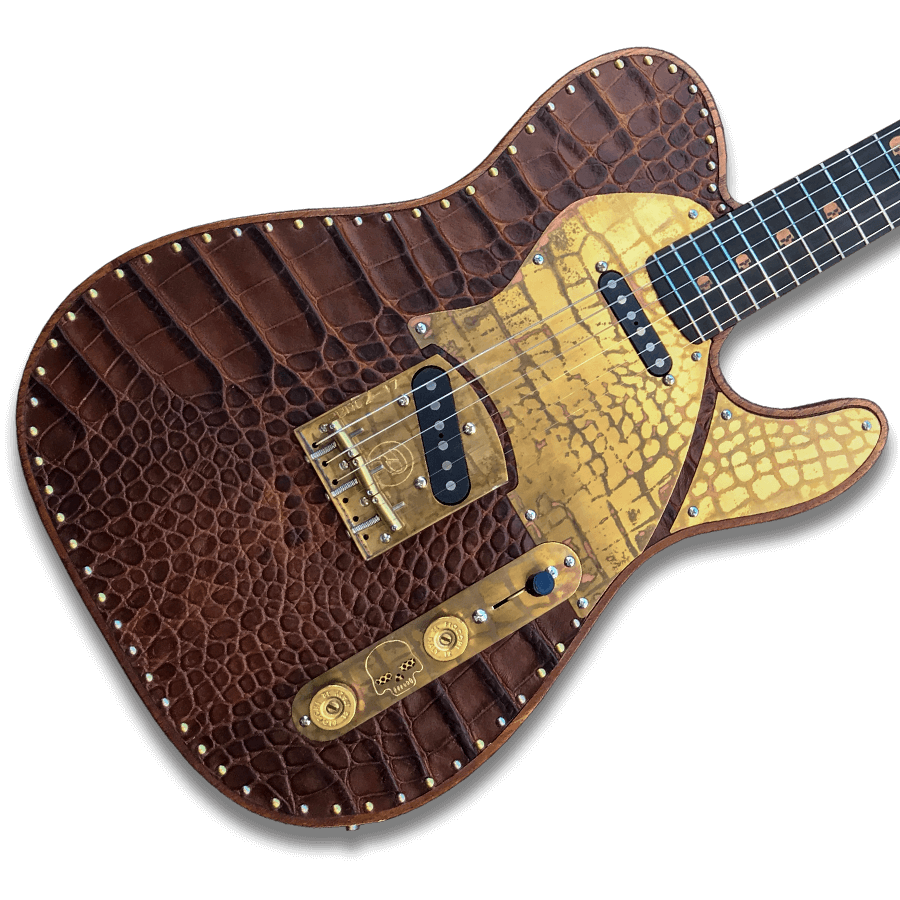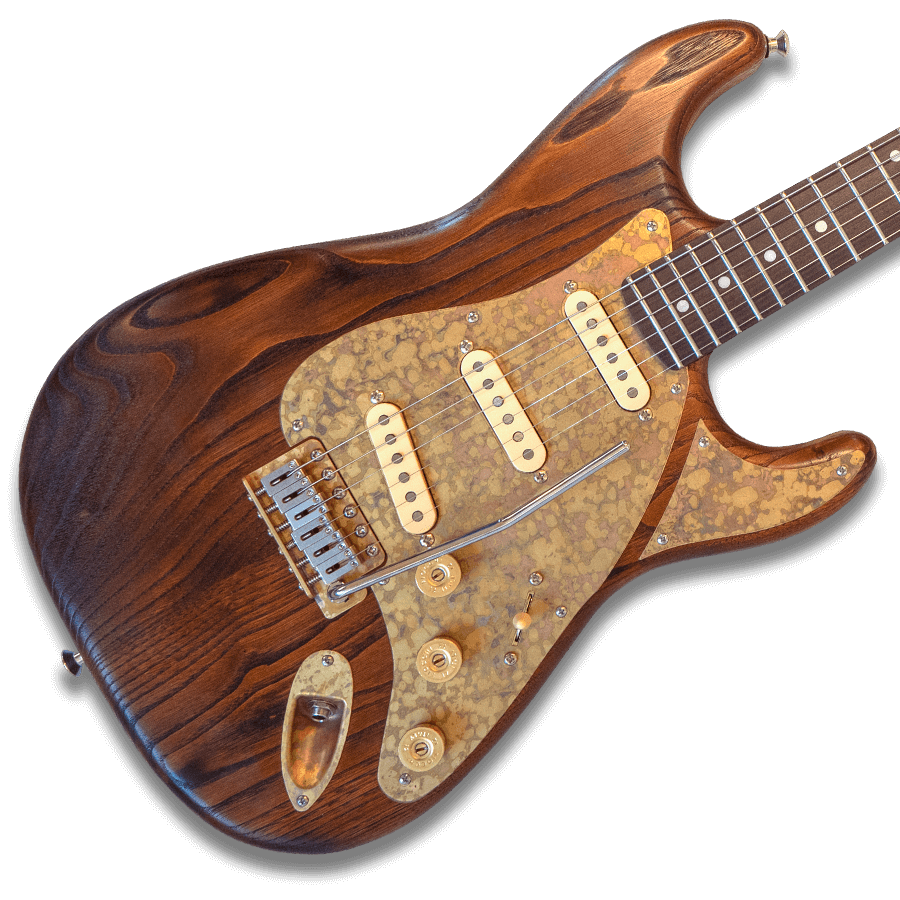 Paoletti Guitars are based around four classic designs series;
WINE SERIES
LOFT SERIES
LOUNGE SERIES
LEATHER SERIES
These designs are then included in different models, like Nancy, Stratospheric, JR and 112. Each series has its own particular style and aesthetic. For example, the 'Wine Series' stands out for its natural chestnut finishes, the 'Leather Series' has leather top fixed to the bodies with brass nails, and the 'Lounge Series' consists of fully hollow guitars.