HIGHEND FROM THE USA!
Verbetert het geluid van elke snaredrum en geeft een direct,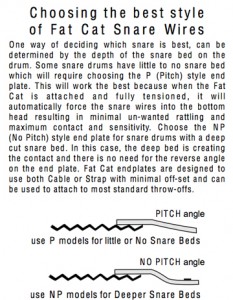 sensitief en gefocust snaregeluid. Maar hoe maak je als snarenmatontwerper voor verschillende snaredrums de juiste snarenmat?
FatCat maakt onderscheid in een tweetal typen:
snaredrums met een ondiep snarenbed – gebruik dan de Pitch snarenmat (P)
snaredrums met een dieper snarenbed – gebruik dan de No-Pitch (NP) mat
Door dit onderscheid te maken, creëer je voor elke snaredrum de best passende snarenmat. Dit leidt tot een 'buzz' die perfect past en dus niet te lang of te kort klinkt!
HIGH PERFORMANCE-SERIE
De high-performance serie is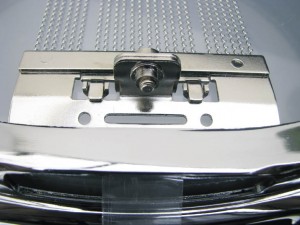 voor- zien van RVS end caps  en 90% carbonstalen snaren. Dit geldt zowel voor de 'Pitch' als de 'No-Pitch' variant. Het FatCat paradepaardje is de Dual Adjustable snarenmat. Deze snaren-mat geeft je de mogelijkheid om twee verschillende spanningen in één mat in te stellen! Sommige drummerken maken snaredrums met 2 strainers om een breed bereik in snare-aanspraak te krijgen (voor zowel de ghostnotes als de harde rimshots). Met de Dual Adjustable krijg je deze mogelijkheid in één snarenmat. De middelste 12 snaren zijn afzonderlijk instelbaar!