Hoofdtelefoon, geluidsbescherming en metronoom in één!
Metrophones is een koptelefoon met een ingebouwde,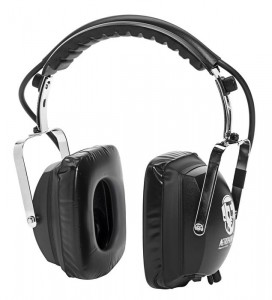 apart instelbare, metronoom. Daarnaast zijn de koptelefoons van Metrophones voorzien van interessante features, zoals met gel gevulde oorkussens waardoor een geluidsisolatie van maar liefst 29dB wordt gerealiseerd. Metrophones is daarom ideaal voor studio gebruik, in de repetitie en live op het podium.
Metrophones is verkrijgbaar in drie varianten. De MP-G met analoge (draaiknop) metronoom verstelbaarheid, de MPD-G met digitale LCD instelbaarheid en de Studio Kans (SK-G). Deze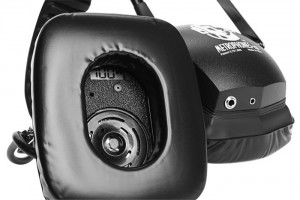 laatste is een hoofdtelefoon zonder metronoomfunctie, maar inclusief 29dB demping. Naast deze drie modellen levert Metrophones ook een luxe hoes / tas geproduceerd door Ahead Armor Cases.
METROPHONES:   
Ingebouwde metronoom (40 tot 250 BPM)
Volume & tempo instelbaar
Mini jack clickuitgang
29 dB geluidsdemping
Gel gevulde oorkussens
Twee afzonderlijke sets speakers (één voor de metronoom, één voor audio)
Kabel is vervangbaar
KOSS speakerunits (15-25000hz)
Uitgeroepen tot Modern Drummer's 'Gear of the Year Award'
Stevige roadproof constructie
Pasvorm die schuiven nagenoeg onmogelijk maakt
DEMO
Metrophones wordt sinds jaar en dag door de beste en grootste drummers ter wereld gebruikt. Check onderstaande clip van Dennis Chambers maar eens!